Unusually I was quite looking forward to BETT this year.  The usual trepidation ahead of fighting through slow-moving crowds perhaps tempered by knowing I wasn't doing "the new year double-header" with Learning Technologies:
The positive vibes for BETT were perhaps also coming from some hope regarding a new 'learning space' in our HQ that would need fitting out with appropriate tech.  So, whilst I used to always ignore the 'physical' classroom stuff at the show, this year I found myself drawn to wipe clean glass desks, chewing gum resistant tables and laptop trolleys.  All in all it was quite an eye opener checking out some stuff that I've only really had a passing interest in over the years.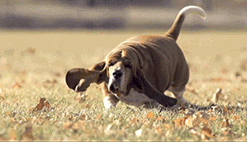 There were only a few seminars I had earmarked as worth attending so it was to ExCeL I went with the usual expectation that making it around the show floor would take most of the day – the particular sessions I did attend are reflected on below.  Also some general notes from the floor:
General thoughts from the floor
One of the major criticisms of BETT is that it is the hungry pigs at the trough of school spending/funding.  So soon after the Carillion collapse this perhaps stood out even more this year – with Capita and Microsoft probably having the biggest stalls to show quite how much of a "market" education now is.  Of course this is a little harsh on Microsoft who are often playing the long game in getting kids and uni students used to their tools on the cheap so they then query employers as to why they are still using Excel 2010 and/or Apple and/or Google.  I'm totally one of those suckers…
…pretty sure I said something similar about discussion boards in c.2004.  There's also plenty of big 'learning' players at BETT – working across BETT (for schools), HE, workplace and more – such as Techsmith, Kaltura, Canvas, Claro, D2L, McGrawhill and 3M.
I attended a few bits and bobs on other stalls, including a good one on the Microsoft stand considering PISA and the future competencies learning professionals need to be supporting:
Anyways, whatever your political persuasion and thoughts on capitalism's influence on the classroom its likely you would still look twice at the presence of the Russian, UAE and other nations' stalls.  They seemed more pronounced (to me at least) this year but I probably think that every year.  That said, the French stall had a few interesting startups and a pleasant amount of stereotyping in the branding:
Overall I fleetingly pass stalls when in BETT, in part as I don't have a particular budget I'm looking to spend, some reflections from this year's wander:
Whiteboards, screens, etc – 4K seems to have given this area a boost although a session I started to watch (facilitated by two wonderfully confident early teens) soon turned into the usual Smart farce when the software wasn't working properly.  Still feels like a software-lite solution is best in this space so one less thing can go wrong (even if Tango and others seem to have nice additional software) – one of the worse inventions ever was the Smart TV turning a previously immediate boot device into something that has to 'load', update and crash.  I was though intrigued by a few claims related to "eye care tech" built into devices.
Laptop safety – as mentioned above, device security is potentially going to be of interest to me in coming months so it was interesting to see how the tech in this space has developed with an array of tablet-friendly lock and charge systems – as well as wireless/contact less charging.  Wireless charging remains, for me at least, still slightly magical yet the sowed it is very much deployed and 'in the real world'.
GDPR was out in force with some data regulation, hosting/protection suppliers having (literally) stuck it on as an additional to their stall's advertising.  The impact on education was also in a number of magazine and flyer takeaways.  Presumably, as with other industries, there will be a lot of people failing to prepare for this and others cashing in on the general misunderstandings and malaise.
VR seems to be developing along but still seems of most use where there are clear experiences to be gained – the idea of experiencing a WWI trench in VR sounded intriguing and akin to the use for highlighting the issues Syria faces: http://www.360syria.com/intro .  I'm torn on if we would ever want 'rapid' VR authoring or if that will open the floodgates to awful VR in the way PPT to SCORM converters did for eLearning.  Although templated AR might be useful?
LMS.  You would think in a school environment that the LMS/VLE would be a central tool.  However, you still get the feeling that Google for Education and Office 365 are central (on the authoring and deployment side) with student information systems the data coal face.  Perhaps due to budgets, it is seems increasingly that another (LM) system isn't a priority – perhaps as schools will also be face-to-face focused in the first instance.  Also there seemed to be growing numbers of add-ons to 365 (such as https://www.livetiles.nyc/ that do some of the job).
Mobile: Nice to see that, at least some, classrooms and taking advantage of students carrying powerful devices with them by leveraging them in the pedagogy – for example with: https://www.wooclap.com/ and https://nearpod.com/
https://www.iridize.com/ (for context sensitive employee performance support on systems) and a few others looked less 'BETT-y' and perhaps more suited for the LT show.  TootToot for feedback/safeguarding would also have uses outside of the target school models and they are apparently working on an enterprise version.  Similarly Derventio's performance management tools were clearly suitable outside of the school market – but, as always, do you want integrated HRM or multiple systems?
Furniture: a few worthy mentions for interesting products – Mirplay, Learniture, Freedesk, Folio, Wall Art and, surprising to see at the show, John Lewis (for Business).
AI: wasn't as obvious as might have been expected.  No doubt many of the publishers (even Britannica who were celebrating their 250 anniversary) are working this in and there are other products out there like https://www.tassomai.com.
As well as the usual programming, robots and other cool stuff:
Talk 1: National College for High Speed Rail on the 4th industrial revolution
Didn't really feel like it went anywhere this one (perhaps ironically considering the home org of the presenter).  Useful I guess if people were not aware of the 'IR4' buzz/argument but with little direct applicability beyond a call to the attendees to be innovative.
Basically argued that the college is set up, via apprenticeships and innovative approaches, to tackle modern workplace challenges.  Yet I thought that whilst it is all well and good that this new style of college exists to "disrupt" – the use of new tech in "everything we do" sounds a little like setting itself up to fail (or at least retract when budgets are cut in the future).  Interesting bits like their use of Azure for combining data didn't sound like they were too 'new' – instead leading to early warning indicators like Starfish and other solutions have in the past.
Talk 2: Leading a digital learning strategy
An impressive school turnaround story from a headteacher who put digital at the heart of the school approach.  Really a rare cultural success story with a successful 1-2-1 device programme.
Tips for success were not surprising but good to see a success story for once:
Sustainable, not one-off investment
Don't expect tech to make life (i.e. teaching) easier: just different
Tech rich, not paper free: still room for outdoor learning, physical science, drawing, etc.
Used what was right for them: Chromebooks and GSuite
Staged roll-out: staff with pupils so learning together over a three years (not a complete 'big bang')
Used distance learning software and techniques when relevant (and when needed like school snow days):  including having people collaborate in the same room but at different desks, i.e. get pupils used to workplace digital collaboration style remote working
Google Sites for ePortfolio allows for parents to be more involved with the demo of work and outcomes
Continuous feedback on teachers via Google Forms to allow iterative improvement.
What was pleasing was the trust evidently put in pupils, with low-level web filtering and pupils allowed to 'own' their device.
Still clearly a way to go – for example, they are looking at audio feedback (even though that was well embedded when I worked in HE c. 10 years ago).  I hadn't seen the immediate feedback available in the education version of Duolingo which looked quite good.
Overall, inspiring and the point made that a lack of IT teacher/department hasn't held them back – and has probably helped as it means shared ownership in their culture – is probably as revealing about failed projects elsewhere as anything.
Talk 3: GDPR
A decent session that made the point that GDPR is a major issue for schools and that one reason why it is tricky is that it is really made up of three equal parts: cyber security, data protection and information governance that had, previously, been developing separately and experts find difficult to cut across.
Unfortunately were in a world of pretty terrifying stuff – like one school who were targeted by a phishing attack and parents then lost £150k in paying fraudsters a fake school charge.  A key point here being that the processing activity is key – e.g. it's not IT's responsibility but rather the user (such as HR teams as they hold personal data).
Getting onto Windows 10 was identified as an easy step to improve compliance and that everyone needs to be clear where they are on meeting requirements – with a way forward plan by the introduction in May – rather than compliant from day one.
Talk 4: Digital transformation
More a summary from the Ludic Group on changes in the last 20 years and some ongoing trends:
Nothing major here unless, perhaps, people entered disagreeing with his "digital changes everything" mantra and had their heads turned or, indeed (and this is a possibility as the Q&A question was "what is blended learning?"[!!]), eyes opened.